Skip to Main Content
It looks like you're using Internet Explorer 11 or older. This website works best with modern browsers such as the latest versions of Chrome, Firefox, Safari, and Edge. If you continue with this browser, you may see unexpected results.
image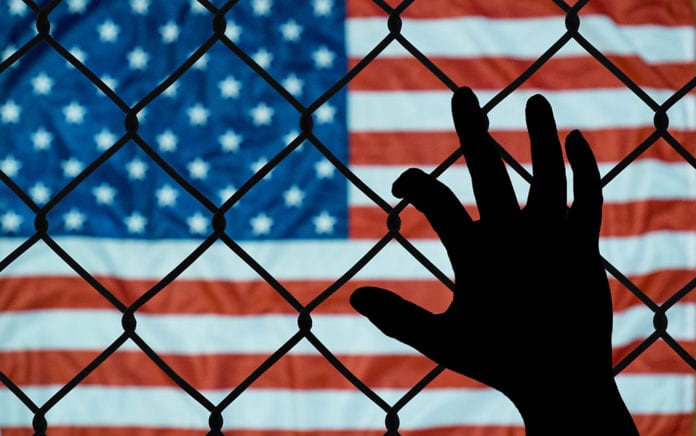 Cincinnati is a city with immigrant roots dating back to the 1800's when German immigrants arrived. Immigrants built Cincinnati and that's why recently Cincinnati as a city has taken steps to become a place where immigrants can thrive. In 2015, Mayor John Cranley began a task force aimed at promoting immigration and immigrant success. In 2017, Cincinnati became a sanctuary city, this was a big step as they no longer actively enforce federal immigration laws. In 2019 the city of Cincinnati set up a rapid response network, organized to protect Cincinnati's immigrant and refugee community. Cincinnati's commitment to immigrants culminated in a top 20 ranking in the United States for immigrant friendly cities. Their organization Cincinnati Compass provides resources and outlets for assistance. They currently offer food pickups throughout the city as well as employment outlets and housing options for those affected by COVID. The city is not only providing services but also data on demographics in Cincinnati. These demographics show that immigrant success is linked to thriving cities and better economies. These statistics also rejects the stereotype that immigrants do not pay taxes as they have compiled data that shows the immigrant contribution to tax dollars. Demographics from the state of Ohio also show thriving immigrant communities as there were over 200,000 immigrants in the state. Cincinnati has taken an open and supportive approach to the Social Justice issue of Immigration.
https://www.fox19.com/2019/07/25/rapid-response-network-announced-protect-cincinnati-immigrants-refugees-federal-raids/
http://www.cincinnaticompass.org/about/about_us
https://www.soapboxmedia.com/features/110414-making-cincinnati-the-most-immigrant-friendly-city-in-america.aspx
Sources
Sources

Sources
___________________________________________________________________________

Immigration Sources
https://ijpccincinnati.org/programs/immigration/
● these are different programs for immigrants that need help
https://www.immigrationadvocates.org/nonprofit/legaldirectory/organization.393234-Catholic_Charities_Southwestern_Ohio
● Catholic Charities of Southwestern Ohio offers a wide range of social services and legal assistance. Separate programs exist for both resettled refugees and immigrants.
https://www.pogueimmigrationlaw.com/
● immigrant lawyer
https://www.crisohio.org/
● connects people with other refugees and immigration services are there as well.
https://jfs.ohio.gov/refugee/links.stm
● Links to all the government known immigration resources
Historical Background Sources:
https://www.history.com/topics/immigration/immigration-united-states-timeline

https://www.ncbi.nlm.nih.gov/pmc/articles/PMC4302270/

http://web.b.ebscohost.com/ehost/pdfviewer/pdfviewer?vid=7&sid=cfcae294-bd8a-4081-950d-86acbdd60980%40sessionmgr101
Other Sources
USCCB. Stranger No Longer: Together on the Journey of Hope (Links to an external site.)
Keller, Catherine. Nausner, Michael. and Rivera, Mayra. 2004. Postcolonial Theologies: Divinity and Empire.
Kwok, Pui-lan. 2005. Postcolonial Imagination & Feminist Theology.
Gutiérrez, Gustavo 1971 A Theology of Liberation: History, Politics, and Salvation
Isasi-Diaz, Ada Maria. En La Lucha – In the Struggle: A Hispanic Women's Liberation Theology.
Biography
Bibliography

A brief bio of the person you are interviewing and their organization.
We are interviewing Luz Elena Schemmel, who is the Program Coordinator for Santa Maria Community Service's International Welcome Canter. She got a B.A in Economics in the school called Fundación Universidad de las Americas. Then, she went to graduate school at Indiana State University with a M.P.A, which is a great degree to have for someone who is looking to work with a government, a nonprofit organization, or a public service. Luz took up being a Bilingual Domestic Violence Advocate for two years, which means she stood up for people in bad situations in her area. In 2011, in when she started to work at Santa Maria Community Services. Luz has been working there for about ten years now and worked three different roles in the company. Her first was Assessment and Resources Specialist, now she is Program Coordinator as well as Director in the international welcome center. But the real question is, what is Santa Maria? Santa Maria was founded in 1897 and their current international Welcome center is here in Cincinnati on Warsaw Avenue. They help many families if their issues. For example, on their page online they say they help families gain excess to school and educational resources. That is not all also helps the family financially, as well as health goals. They claim to help out over 3000 individuals and help build a healthy community overall. For example, Marie Maya Cruz, who they made a blog about how they helped her. She is an immigrant from Mexico and by Santa Maria, was helped promote their Preschoolers (POP) program. Marie was feeling ick with headaches, back pain, and stress so Santa Maria helped with that in a big way. They referred her to an acupuncture specialist who relieved that pain, doing this makes her feel better overall and she in result will be more productive. She also benefitted from the food box distribution during the COVID-19 pandemic. This solid example shows how Santa Maria Community Service has the availability to help any immigrant in need as it is hard to come to America especially when one does not know anybody.
Historical Background
Theological Historical Background

The genesis of most social problems comes from an underlying disagreement between groups of people. The term immigration simply means "moving into" some place. The focus of this historical background is to understand how the history of immigration and social justice has been impacted by the Church and how decolonization relates to this topic.
Between 1820's and 1860's, there was a big migration of Irish immigrants who were mostly Catholic. According to History.com editors, of all the immigrants that came during this time, the Irish accounted for about 1/3 of the immigrants. Church and State are separate entities and known to have different opinions on political standpoints. The Church was open to help their fellow Catholics and use their community as a haven from the famine or the persecution that the immigrants were fleeing from; meanwhile the state had a different opinion about how to handle the influx of people. (https://www.history.com/topics/immigration/immigration-united-states-timeline)

This new era of immigrants became a problem in the future when the government decided to pass policies that limited immigrants from Mexico and other places like Italy or Germany. In 1924, there was a policy passes called the Immigration and Nationality Act of 1924 or known as the Johnson-Reed Act that limited the number of immigrants that came into the country. It made people take a literacy test in English about the history of the United States. However, the immigrants who took it did not know the language; therefore, it caused a lot of people to be deported back to their countries. There was a quota that was created to limit the visas that were given out each year, so that made the applications to be time sensitive and it excluded a lot of people. In 1965, they did revise this act to make it more fair for the people being admitted. (https://www.ncbi.nlm.nih.gov/pmc/articles/PMC4302270/)

Saint John Paul II presented his Ecclessia in America. It was a book published on January 23, 1999. It presented the reality in which both worlds are put into perspective. Both worlds refer to the world of immigrants and the world of Jesus Christ. Saint John Paul II reiterated the historical value of Jesus Christ and how, as Bishops of Mexico and the US, needed to renew the values of Jesus in them(immigrants). (http://web.b.ebscohost.com/ehost/pdfviewer/pdfviewer?vid=7&sid=cfcae294-bd8a-4081-950d-86acbdd60980%40sessionmgr101)

The idea of decolonization is simply being free from control from a certain entity. It can be free from a government regime, dictatorship, or any unjust group that act on ideals to control another group. Colonization is a common theme in US history. Our history as a country started with colonization. The Native Americans were the first to live in the geographic area now known as USA. Then it was colonized by the Europeans who were looking to increase their wealth. This idea of decolonizing immigration social justice means to revert to where immigrants were welcomed with open arms. The statue of liberty was built in memory of that freedom and democracy.