Skip to main content
It looks like you're using Internet Explorer 11 or older. This website works best with modern browsers such as the latest versions of Chrome, Firefox, Safari, and Edge. If you continue with this browser, you may see unexpected results.
Turning to Faith Series
The third in our "Turning to Faith" series of brief webinars, "Finding Courage in a Time of Overwhelming Fear," is on Sunday, May 3, beginning at 4:00 p.m. Join our community's faith leaders for spiritual sharing, prayer and interactive conversation. Please register at TurningToFaith to receive your passcode to participate. James Buchannan, Executive Director of Xavier's Brueggeman Center for Dialogue, is moderator of the event. Mark your calendar for the next event on Sunday, May 10, "Finding Community in a Time of Social Isolation." All programs air from 4:00 p.m.-4:30 p.m. and require separate registrations.


Depak Chopra and Oprah Winfrey Center
INSTITUTE FOR SPIRITUALITY AND SOCIAL JUSTICE
The Institute's programs, workshops and retreats are designed to allow professionals to develop their knowledge and skills in a very specific area-multicultural proficiency, inter-religious dialogue, sustainability, retreat design and implementation, immigrant issues, professional ethics-as well as explore the full resources of the Institute and consider further graduate coursework.
Upcoming Events:
SEMINAR AND RETREAT-IN-PLACE
With Dr. Gillian T. W. Ahlgren
4 Week Seminar, Monday Evenings 7:30-9:00 PM, MAY 11-JUNE 1
Courage. Insight. Strength. Who doesn't't need these things in today's world? The Institute for Spirituality and Social Justice is pleased to offer a four-week virtual seminar rooted in the Spiritual Exercises.
Facilitated by Dr. Gillian Ahlgren, author of Spiritual Exercises for the 21stCentury: A Workbook, this seminar will empower you with principles and practices to guide your reflection, discernment, growth, goal-setting, and purposeful action. These extraordinary times call for new forms of reflection, solidarity and social analysis that enable us to re- imagine ourselves and our communities. Take four weeks to engage an empowering process that will ground you in hope and give you new purpose in today's world.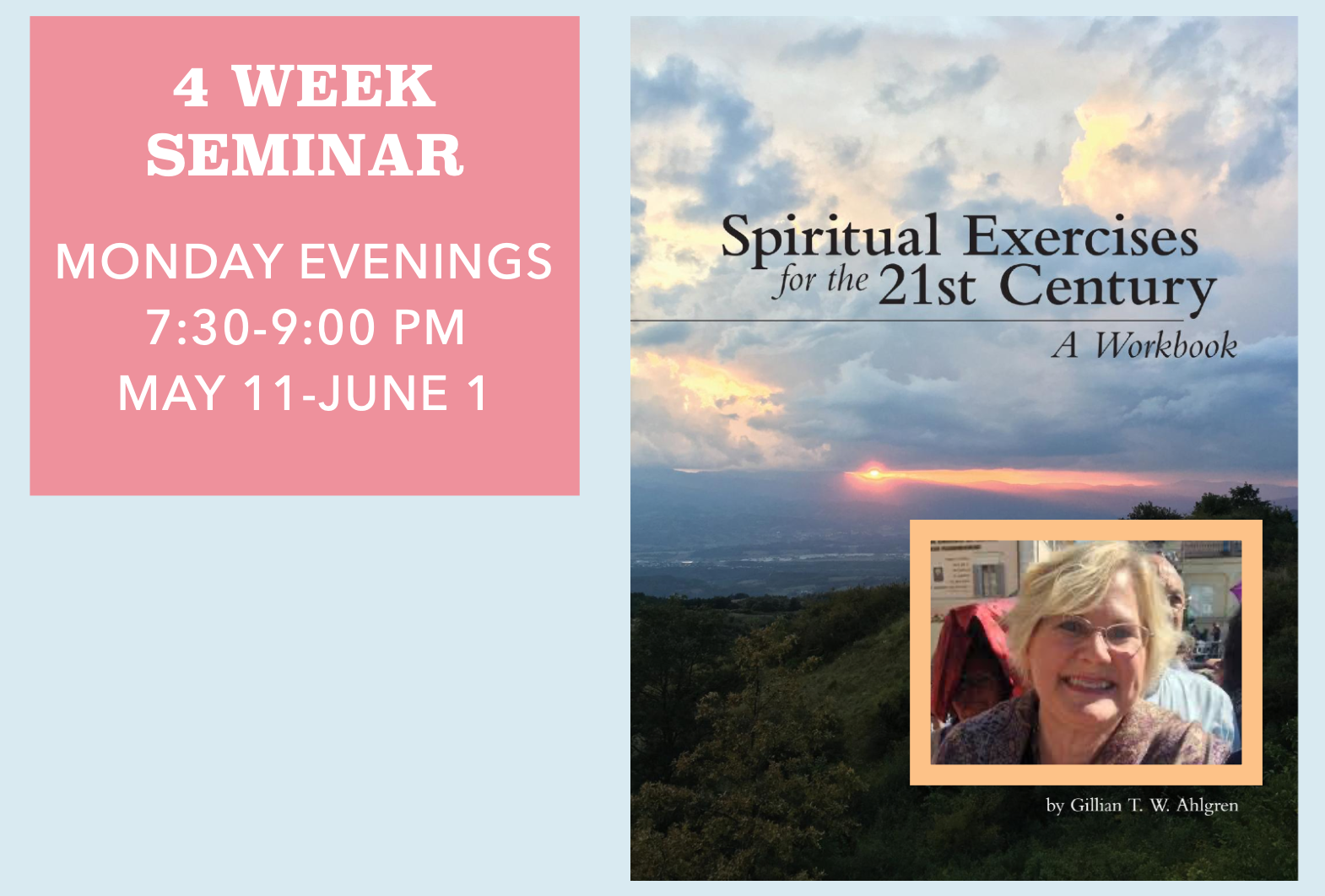 REGISTRATION FEE FOR 4 WEEKS + WORKBOOK is $5O* / $25 Xavier Faculty and Staff
*Discounts and scholarships available
Trauma and Recovery in a Time of Covid
Interfaith Service for Solidarity and Grief - Recording
Join a multi-faith, cross-functional group on Thursday, April 30 at 4:00 p.m.(RECORDING AVAILABLE) in a virtual space on Zoom offering encouragement and community to both gather and mourn, but also to gather and seek hope. All for One and One for All.This Zoom webinar is brought to you by Student Affairs, the Center for Mission and Identity, and faculty who you know and love. Register to watch recording.
Center for Faith and Justice
Center for Faith & Justice

We challenge and support students as they deepen their spiritual lives, pursue justice and promote pluralism.

As a Jesuit Catholic University we are committed to deepen our recognition of the sacred and pursue the common good.

Support and resources for faith development to students of diverse religious and philosophical traditions
Education through community action and social analysis
Liturgy, prayer services and faith sharing groups
Exploration of the intersection of faith and justice
Dialogue amongst diverse constituents about complex social issues
Reflection and discernment
Leadership development for ministry and the common good